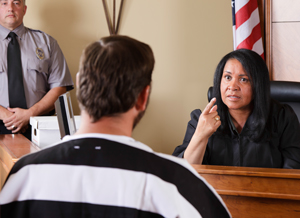 If you or a loved one is in the need of a gang related offenses attorney Santa Rosa defendants will tell you to come to Walter Rubenstein Criminal Defense Law Firm. For the past 30-years Walter Rubenstein has practiced law and has successfully represented numerous clients charged with gang related offenses, murder, drug possession, homicide, domestic violence and DUI.
Retaining a criminal defense attorney as soon as possible is essential to making sure your rights are respected and upheld in court. The state of California has one of the most stringent codes when it comes to gang related offences, most of which involve extensive jail time. In addition to having stringent codes, there are laws that are also unique to each county and city in California, making gang related offenses less difficult to convict without proper representation. Depending on the crimes you are charged with, there may be no way to avoid jail time, however with an experienced gang related offences attorney, Santa Rosa clients may see that the length of their sentence can be shortened. When choosing an attorney, it is best to find someone who is familiar with the laws of city and state you are being charged in, in addition to specific area of practice.
Remember, if you find yourself needing a gang related offences attorney, Santa Rosa defendants rely on our Law Firm to provide an experienced criminal defense attorney uphold their rights. We offer a free legal consultation service to all of our prospective clients. Please call our criminal attorneys to schedule an appointment for consultation or if you have any questions regarding our practice.